Motorola Solutions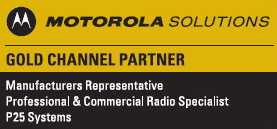 Mobile Computers, Barcode Scanners, RFID & Wireless Networks
Support Page
SATO – India

Printer Driver & Utilities
Download
Zebra – India

Printer Driver –
Support Page
SDK for Card Printer –
Support Page
SDK for Label & Receipt Printer –
Support Page
Developer Support
SDK's & other supporting files and documents for Motorola Products
Kindly follow the steps provided below which would have complete technical details from Motorola for all its products.
You need to visit this URL: https://developer.motorolasolutions.com/community/microsoft-embedded
And then select the EDMK for your required platform (.Net, Java, C, etc.). Once installed you need to access the file named "Samples" which is available in your program files->Motorola EMDK folder listing.
The file will open an URL (within your PC) use find in page option in your browser to search for the product e.g.: FX 9500, and on the search result, click the link for the functionality you are looking for eg: RFID for FX9500.
Once the link is opened, just copy the url from the browser and open it through Windows Explorer. The link will automatically open the folder in your system where the file is available.